RealSoft is a total bakery management software solution for FMCGs and industries engaged in the manufacturing and distribution of food, beverages, chocolates, cookies, etc., on a wide scale. Bakeries can use the integrated van sales and delivery app to distribute items and manage all the operations on-the-go.
An ERP for bakery industry acts as a one-stop solution to handle the production, packing, order processing, route planning, and accounting requirements of a bakery. The delivery app is integrated with a robust ERP solution so that a user can control all the operations of a bakery effectively and remotely. Managing production, timely delivery, and order processing in real-time are critical parts of profitability for a bakery. Bakeries can generate real-time statistics and MIS reports from the ERP dashboard to remain competitive in the business.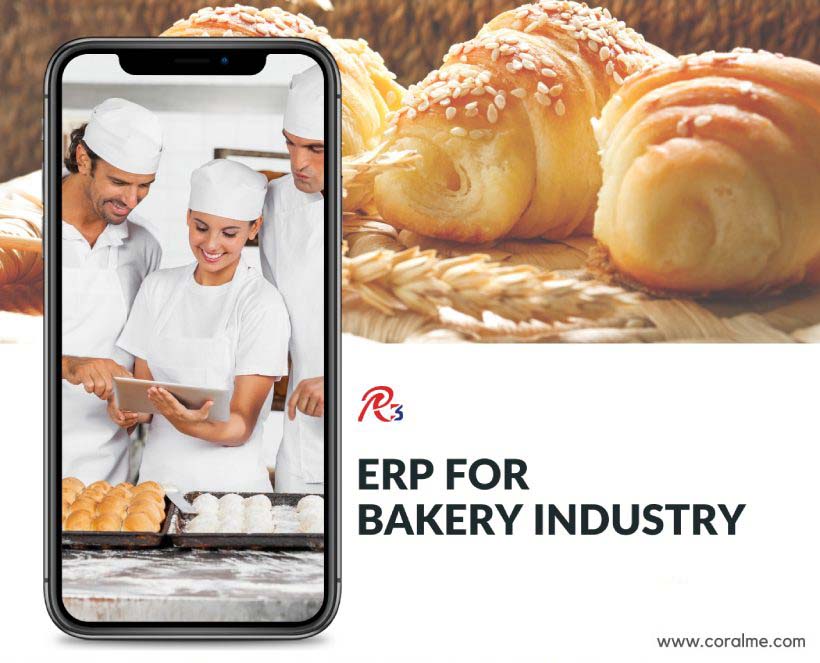 Bakery Management Software Functions
Reduce Wastage
Streamline Operations
Generate MIS Reports
Control Expiries
Optimize Routes & Delivery
Automate Order Processing
Automated Reorder System
Real-time Inventory Controls
Smart Recipe & Formulas
Track & manage Customer
Generate Financial Reports
Set Dynamic Rate Masters
Provides QR / Barcode Scanning
Advantages
Mobile Delivery App
Support Multiple Payment Systems
Map Integration & Customer Tagging
Alert for Missed Deliveries
Real-time & Offline Syncing
Track Delivery Performance
Gain Visibility
Improves Production Efficiency
Build Better Customer Relations
Generate Reports on-the-go
Provides Dynamic Sales Choice
Send In-app Delivery Notifications
Maintain Assets & Machinery
Enables Cross-departmental Collaboration
Facilitates Dynamic Next-day Orders
Features
Automation
Digital data
Integrated Van Sales App
Route Optimization
Supply Chain
Recipe Integration
Intelligent Production Planning
Inbuilt Financial Accounting
Expense Tracker
Stock Control
Distribution Planning
Journey Planning
Interactive Dashboards
Online & Offline Syncing
Map Integration
Delivery Scheduling
Location Tagging
Rate Master
Dynamic Rate Fixing
Prepaid & Direct Sales
VAT-enabled
Customer-wise Rates
Shop-wise Rates
Integrate Handheld Printers
Barcode & QR code Scanning
In-app Notifications
Electronic Delivery Notes & Receipts
Offline Syncing
Sales Summary Reports
Van Capacity Planning
Why RealSoft ERP for Bakery Industry?
RealSoft ERP for bakery business is a comprehensive package with numerous features and functionalities tailor-made for foodstuff manufacturing industries. It empowers users to improve bakery's production and deliver systematically. It uses advanced features like barcode and QR code scanner, electronic signatures, emails, SMS, OTP, digital order processing, etc., to make the delivery interaction faster. The automation tools and interactive features will allow bakeries to process more transactions and improve delivery performance.
Asset maintenance is a vital task in a bakery, and the assets may include machinery, vehicles, and other equipment with ease. It helps ensure quality and proper supply items of without chaos. The delivery app permits the salesperson to sync data, invoice, and process orders in real-time.
Best Bakery Software in 2021
4000+ successful ERP implementations.
Contact us today and get a quote